Progress happens when all 33 come together
Our brand symbolizes channels of communication and cooperation
We are the proud and powerful voice of New Mexico Counties 33 Strong
Sep
2
Wed
2020
CANCELLED – NMML 63rd Annual Conference-Santa Fe County

@ Santa Fe County
Sep
8
Tue
2020
CANCELLED – "Civilian" Crisis Intervention Training

@ Union County - Clayton, NM
Sep 8 @ 8:00 am – Sep 9 @ 5:00 pm
Description
This training is intended for:
Firefighters, Emergency Medical First Responders, Assessors, Clerks, Treasurers and other County employees who interact with the public.
RSVP
Haven't found what you are looking for?
Get in touch with a county member.
We are
33 strong.
Select a county to see news, employment opportunities, and learn more about the county's history.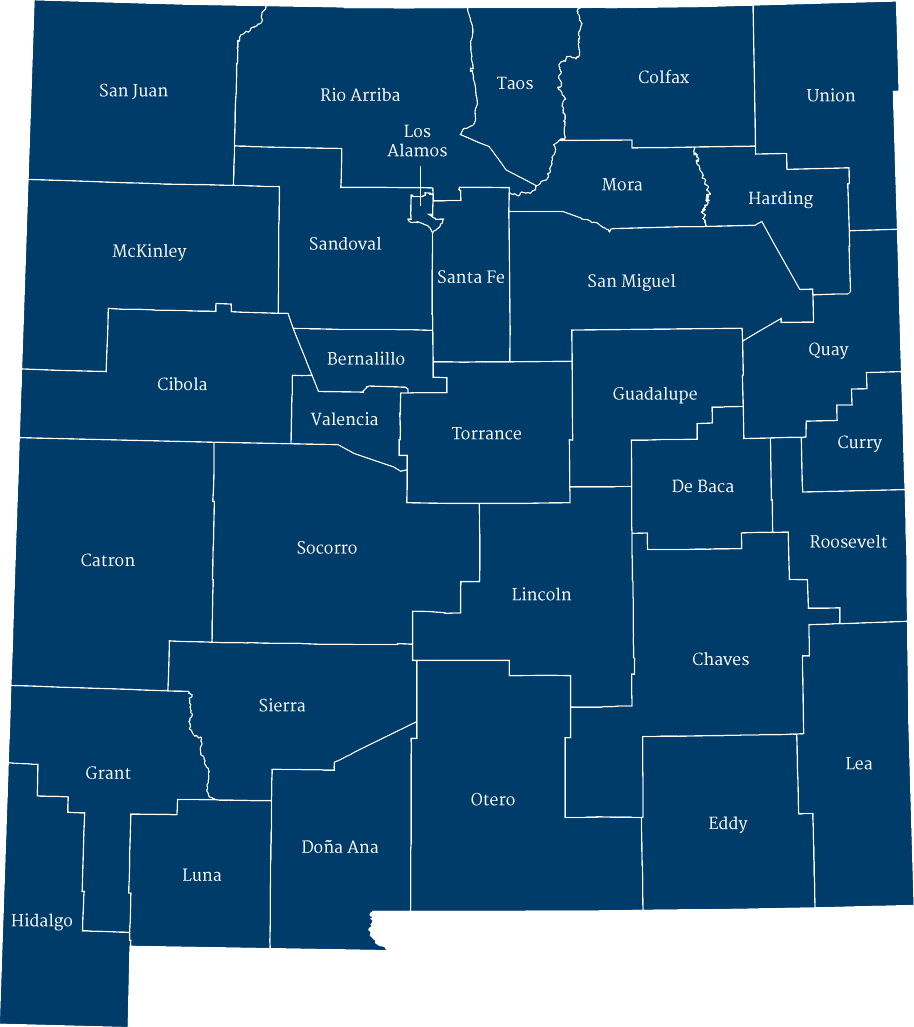 Contact your U.S. Senators today and urge them to support additional direct and flexible funding for counties of all sizes. Click here to access NACo's advocacy talking points.