Progress happens when all 33 come together
Our brand symbolizes channels of communication and cooperation
We are the proud and powerful voice of New Mexico Counties 33 Strong
May
12
Wed
2021
ONLINE- Road Ready Safe Driving Instructor Development

@ ONLINE TRAINING
May 12 @ 9:00 am – May 13 @ 12:00 pm
LIMITED SPACES ARE AVAILABLE.
This course will be held on both days from 9am to 12pm
Technical Requirements:
This training will be conducted via AnyMeeting. No software download is required, however participants are required to have the following:
A stable internet connection – broadband wired or wireless (3G or 4G/LTE)
Speakers and a microphone – built-in or USB plug-in or wireless Bluetooth (note: you can use the microphone and receiver built into your smart phone, however, earphones with a microphone are recommended)
A webcam or HD webcam
RSVP
May
19
Wed
2021
OSHA General Industry- 10 hour Outreach Training

@ Rio Rancho, NM
May 19 @ 8:00 am – May 20 @ 4:00 pm
This Training is intended for Roads, Public Works, Parks & Rec, Risk Mgmt., Safety, Compliance, and Maintenance Personnel.
Jun
30
Wed
2021
Instructor Development Reasonable Suspicion Supervisor Training

@ Albuquerque, NM
Jun 30 @ 8:00 am – Jul 1 @ 4:00 pm
LIMITED SPACES ARE AVAILABLE.
Haven't found what you are looking for?
Get in touch with a county member.
We are
33 strong.
Select a county to see news, employment opportunities, and learn more about the county's history.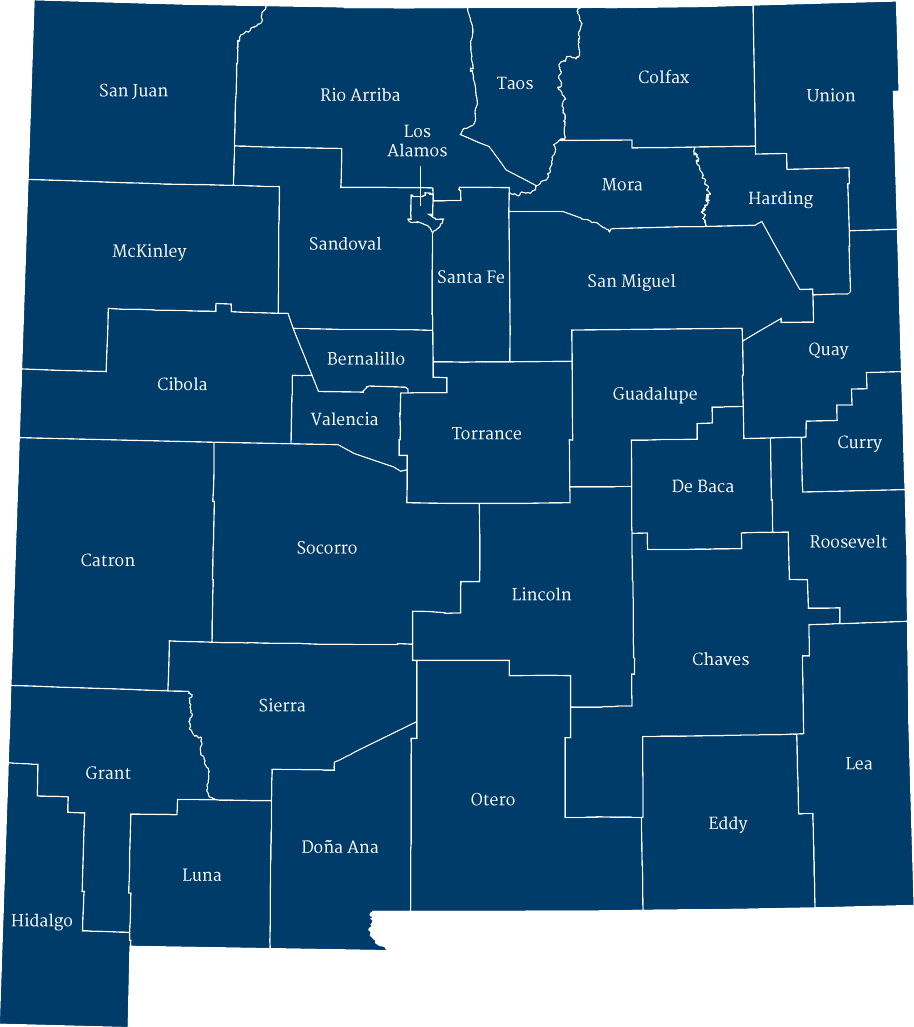 Inmate Searches in Detention