Progress happens when all 33 come together
Our brand symbolizes channels of communication and cooperation
We are the proud and powerful voice of New Mexico Counties 33 Strong
Mar
27
Mon
2023
Instructor Development (Train the Trainer)

@ Chaves County Sheriff's Office. Training Room
Mar 27 @ 8:00 am – Mar 31 @ 12:00 pm
This weeklong class will give you the foundation to become a professional and dynamic instructor.  You will learn the principles of learning and teaching, and the qualities of a good instructor.  In addition, we will go over the importance of visual aids and brush up on your PowerPoint skills.  You will also learn how to develop your own curriculum and how to get accredited.  This is a great class with a high energy instructor.  The week will fly by, and you will be eligible to obtain your state certification.
Important: The class will be limited in space.  Please register as soon as possible due to limited space.
Course is free to NMC Law Enforcement Insurance Pool members.  Non-members may inquire about attending (pending availability) for a fee.
Mar
30
Thu
2023
FREE WEBINAR: Whistle While You Work: Understanding & Preventing Whistleblower & Retaliation Claims
Mar 30 @ 10:00 am – 12:00 pm
Place:  On-line
Certificates will be provided. 
Target Audience: Supervisors & Managers
Description:  This training will provide participants an understanding of what constitutes whistleblowing versus personal grievances, and what protections are afforded to public employees under the New Mexico Whistleblower Protection Act. Next, participants will learn the sources of anti-retaliation laws, the activities protected, the conduct considered retaliatory, and what managers must do to address and report such claims. Finally, participants will learn the best practices to avoid whistleblower and retaliation claims.
Registration link:         https://us02web.zoom.us/webinar/register/WN_IDCCSjp6Sce-HBQ79va03w
Apr
12
Wed
2023
Legislative Regional Meeting 10AM (Bernalillo County)

@ Bernalillo County Complex - Ken Sanchez Commission Chambers (First Floor)
Apr 12 @ 10:00 am – 1:00 pm
Haven't found what you are looking for?
Get in touch with a county member.
We are
33 strong.
Select a county to see news, employment opportunities, and learn more about the county's history.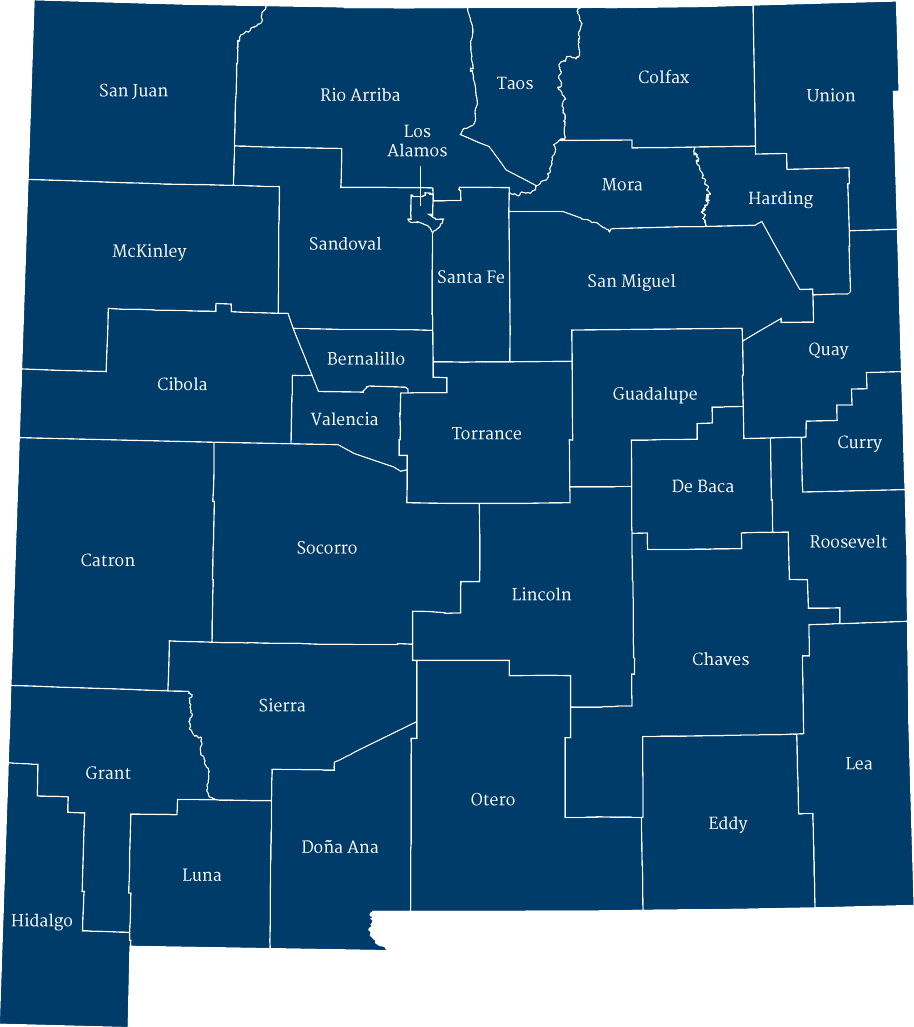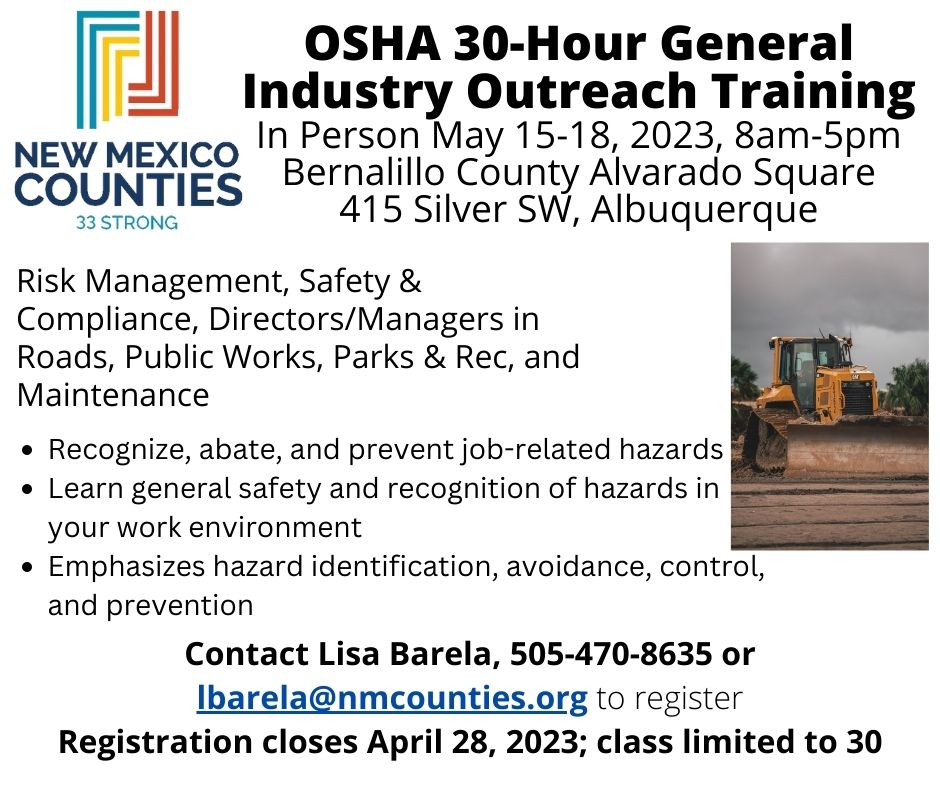 View News Brief 03.02.23