A Day Without
New Mexico Counties
We asked ourselves the question, "What would a day without New Mexico Counties look like?" It would be a day without many of the essential services, programs, and professionals that keep our state running.
#33StrongNMCounties
A day without New Mexico counties is a day without the amazing services, programs, and people that keep our state running.
Watch this video featuring the #33StrongNMCounties across the state!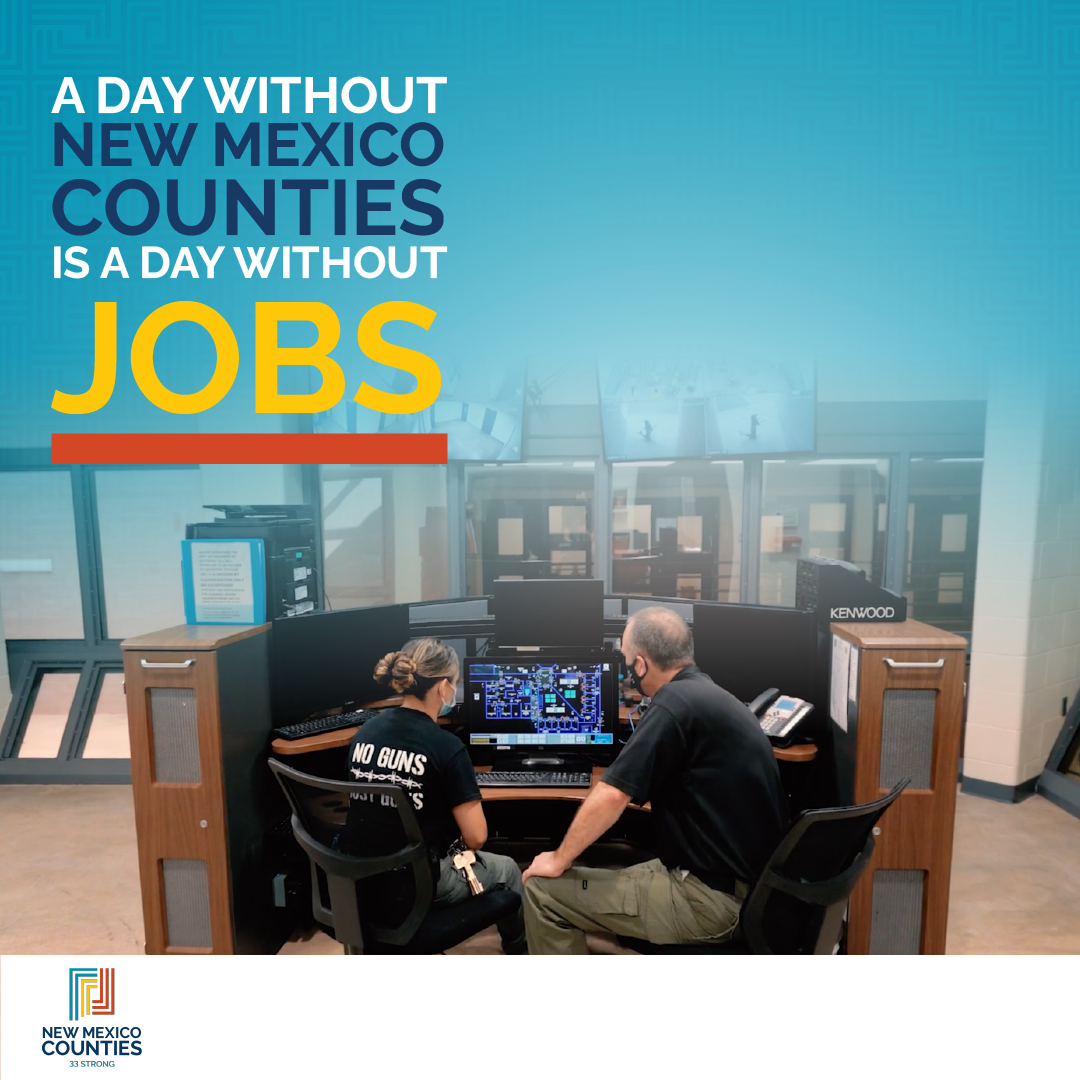 Our Social Media Messaging
The goal of our campaign is to bring awareness to the programs and services that each of the 33 New Mexico counties provide and create a conversation between community members and the county. Our social media assets highlight one of the essential services that counties provide. You can download the social media kit and the assets  by clicking the button below.
#33StrongNMCounties Videos
Learn about the services and programs that keep New Mexico running by watching the videos below featuring 5 unique New Mexico Counties.